You are here
Introducing the AustalFassmer OPV80 RAN
The OPV80 RAN is the latest evolution of the proven Fassmer OPV80 design, with 7 similar vessels currently in service with the Chilean and Colombian navies since 2008, and 3 vessels under construction for the German Coast Guard (a contract recently awarded in a competitive tender against Damen and Lurssen).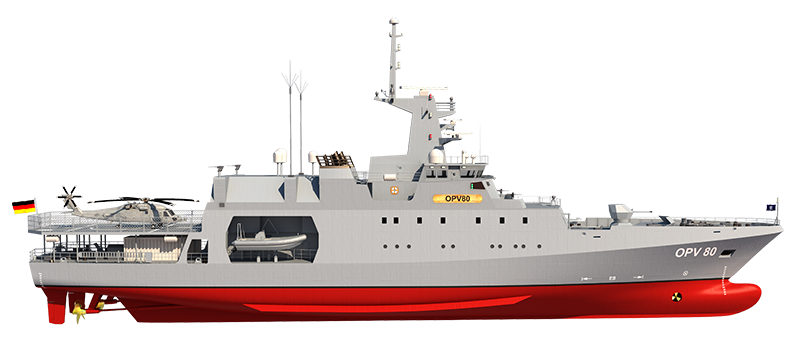 The OPV80 RAN design offers superior seakeeping and enhanced crew habitability for 60-day deployments, greater engine reliability, a class-leading situational awareness system for constabulary operations, and an enclosed hangar and large flight deck, enabling more effective aviation support for longer-term missions.
A video showing the OPV80 'Piloto Pardo" operated by the Chilean Navy can be viewed here.