You are here
Austal Giving
Austal is committed to helping the local communities in which it operates, globally. As part of the company's commitment to corporate social responsibility, Austal has established 'Austal Giving' - a dedicated programme with funding to provide philanthropic assistance to worthwhile community programmes, worldwide.
'Austal Giving' principally targets mental and physical health - in addition to carefully chosen initiatives promoting higher learning. Aligning with its own corporate culture, Austal carefully considers and chooses to support programmes and organisations that can demonstrate a high degree of operational efficiency - ensuring the delivery of maximum benefit to the targeted people in need.
Austal has established a dedicated Board Committee, chaired by one of its Non-Executive Directors who is experienced in philanthropic programmes to lead and manage 'Austal Giving'. The Committee's goal is to ensure Austal makes a real difference in the communities in which it operates by providing financial support, leadership and advocacy of worthwhile health initiatives.
Through a robust review process, short listed applications are critically assessed for compliance against Austal's support criteria.
Some of Austal Giving's current and past projects are detailed below. These projects have and will continue to provide community benefit beyond the initial support period.
For more information on 'Austal Giving' please contact the Committee via austalgiving@austal.com
---

Austal Giving Supports Cystic Fibrosis Western Australia and the annual Capel Vale Grand Ball For Cystic Fibrosis. The 2015 Grand Ball raised over $252,000 for cystic fibrosis research and support services.
---

Anglicare WA – Young Hearts Program
Austal supports Anglicare's Young Hearts program which provides much needed counselling services to women and children who have suffered domestic violence.
---

UNSW Australia - The Austal UNSW Endowment Scholarship
The Scholarship was established in 2006 to assist high achieving students undertaking Years 3 and 4 of the Bachelor of Engineering in Naval Architecture program. If an industrial training opportunity arises within Austal Ships the successful recipient will be encouraged to apply and will be given a priority rating.
---

Smith Family Christmas Toy and Book Appeal 2017
The Smith Family is an Australian charity, that has been delivering toys and books to disadvantaged children every Christmas since 1922.
Once again, Austal is helping The Smith Family and collecting new toys and books at the Henderson Western Australia shipyard for disadvantaged children this Christmas. Nationally, The Smith Family is aiming to collect 60,000 new toys and 40,000 new books to support 20,000 disadvantaged children. The annual Toy & Book appeal is part of The Smith Family's Christmas 'Stocking Exchange' which provides gifts to children in need, allowing them to feel a sense of belonging this Christmas. Our generous donations will help them acquire the skills and knowledge they need to build a better future.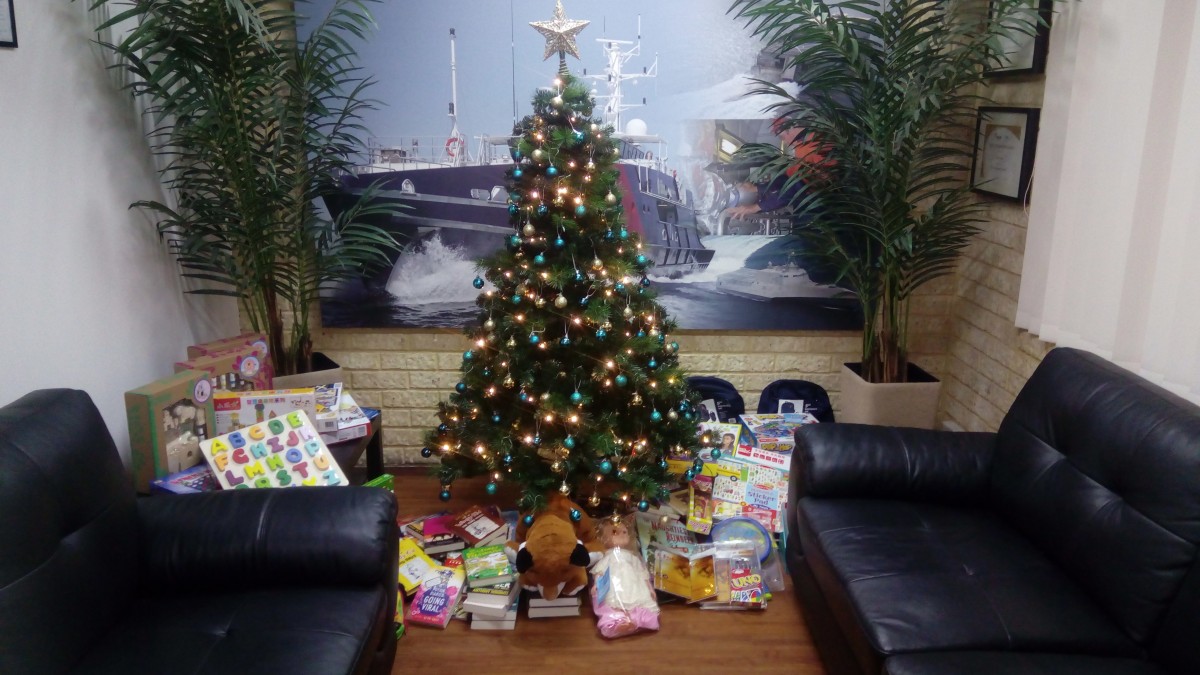 Find out more and donate at The Smith Family's website https://www.thesmithfamily.com.au/donate/give/toy-and-book-appeal
In 2016, Austal employees donated 187 books and toys to The Smith Family as part of an appeal that delivered over 45,000 new toys and 35,000 new books to children in need around Australia at Christmas.
For more information on the fantastic work The Smith Family does for children and families across Australia visit their website at https://www.thesmithfamily.com.au/
---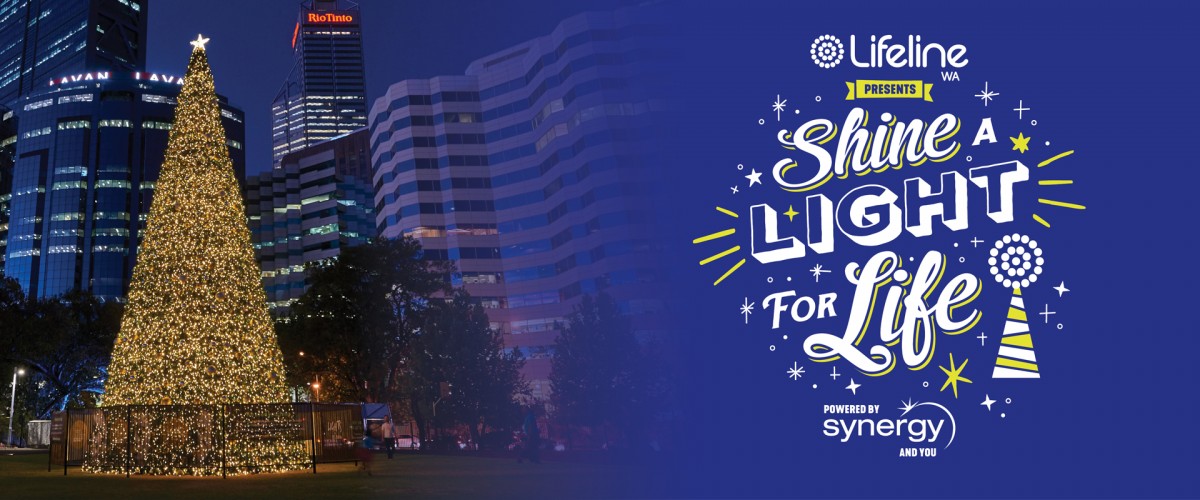 Lifeline Western Australia - Shine a Light for Life Campaign
Lifeline receives a call to its 24 hour, 13 11 14 service every 37 seconds during the Festive Season. It is the time of the year where levels of anxiety, depression and suicide increase.  It is also a time of giving and, for many Australians, appreciating what they have in the company of loved ones.
Austal is helping Lifeline by again supporting the 'Shine a Light for Life' campaign that helps fund the training for new Telephone Crisis Support Volunteers and provides existing volunteers with ongoing  training and support so that they can help the thousands of people who call 13 11 14 for help.
In 2016, Austal pledged $4,000 in cash donations for the 'Lights for Lifeline' campaign, which funded the training for one Lifeline volunteer. This year we're aiming to top this great contribution.
'Shine a Light for Life' is a great way for Austal to engage with Lifeline WA and raise both awareness of and financial support for this essential service that is helping so many in our local community.
For more information on the Lights for Lifeline appeal visit https://lights.org.au/. To donate or volunteer, please visit http://www.lifelinewa.org.au/
PS. Be sure to visit Lifelines' amazing Christmas Tree at Elizabeth Quay in the Perth CBD, from 2nd December 2017 to 4th January 2018!
If you or anyone you know needs help please contact Lifeline on 13 11 14.
---

Warnbro Primary School
Austal donated $600 to help construct a natural playground in the early childhood outdoor area.
---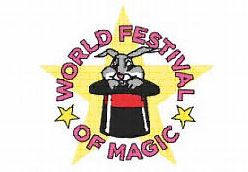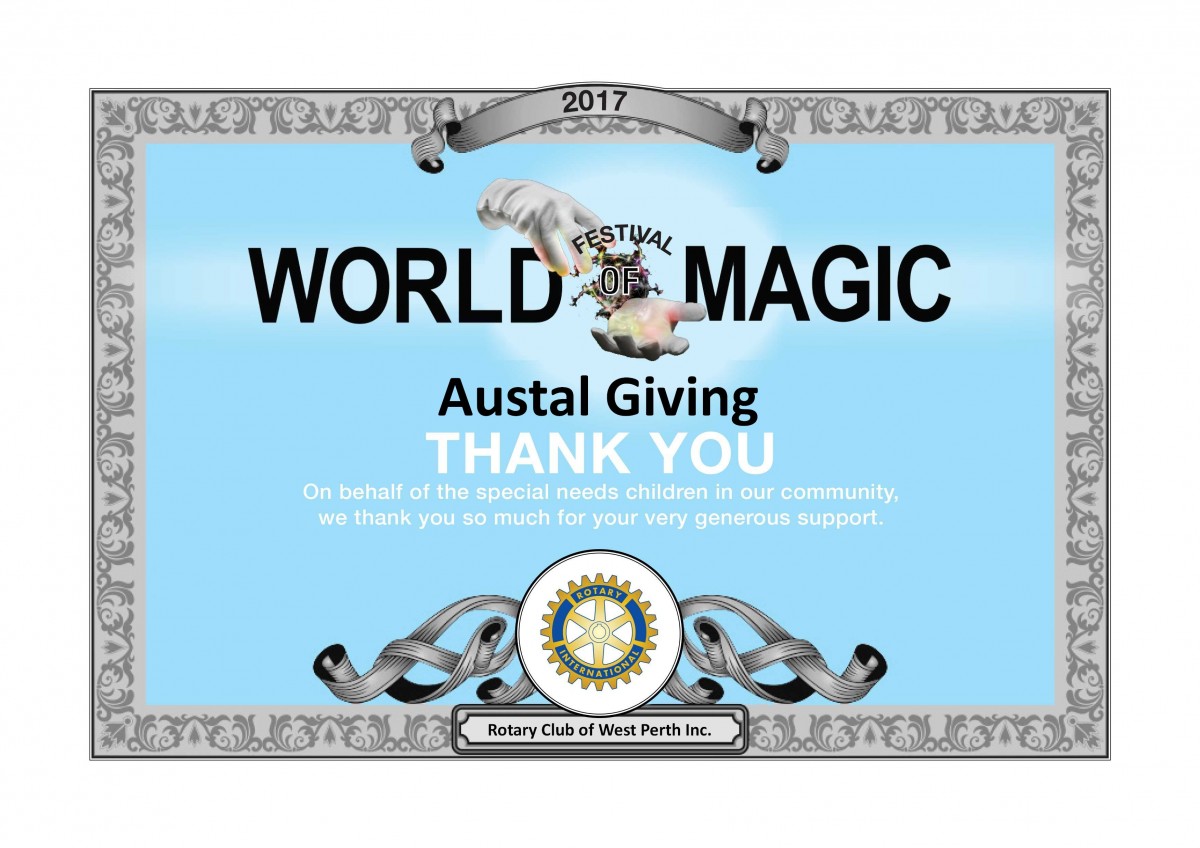 The Rotary Club of West Perth - World Festival of Magic
Austal Australia is a proud supporter of the Rotary Club of West Perth's annual 'World Festival of Magic' for 2017, held on Monday 11 December 2017 at the Perth Convention and Exhibition Centre.
There was three magic shows for less fortunate children and disadvantaged people in the community who attended at no cost due to the generous sponsorship from business like Austal.
Austal helped by sponsoring a group of disadvantaged persons from our local community along to the festival. These people come from a wide range of community organisations including Foster Homes, long stay patients at the Children's Wards, Rocky Bay Village, Special Needs Units in Schools, Homes for the Elderly to name just a few.
The World Festival of Magic is The Rotary Club of West Perth's major fund raising project which has been running for over 20 years. Proceeds this year will be donated to Muscular Dystrophy WA and other community projects which Rotary supports.
Muscular Dystrophy WA is concerned with finding the causes, treatments and eventual cure of this debilitating muscle disease formed in early childhood. Muscular dystrophy is a neuromuscular, genetic disorder which results in the progressive deterioration of muscle strength and function. With more than 70 types of muscular dystrophy identified, the severity of deterioration of muscle strength and function varies, making the task of treating the condition even more difficult.
---
ST PATRICK'S LONG TABLE CHRISTMAS DINNER - 30 NOVEMBER 2017
St Patrick's Community Support Centre has been an integral part of the Fremantle community for 45 years, and is proud to continue its outreach into the community through fundraising efforts like the Long Table Dinner. St Patrick's CSC provides integrated support services to disadvantaged people in and around Fremantle, with the aim of helping people towards self-sufficiency, and a better life.
Eight hundred (800!) people attended the Long Table Dinner on High Street in Fremantle on 30 November 2017 and collectively, raised an amazing total of $85,000 for disadvantaged people in the Fremantle community.
 
Austal was a proud sponsor of the Long Table Dinner and is thrilled with this fantastic result.
 
Check out the photos of the event on Facebook: 
https://www.facebook.com/pg/nationalhotelfreo/photos/?tab=album&album_id=1594931267196687\
 
Or the official video by Inception Video:  
https://vimeo.com/245865421
 
You can also check out the Fremantle Long Table Dinner website for a full list of the fabulous businesses, like Austal, who contributed this year.   
 
And if you're looking for a unique memento, St Pat's is selling t-shirts and tea towels at the St. Pat's Rack op-shop, at 32 Adelaide Street, Fremantle. 
 
More information on the great work St Pat's does in the local community is available from their website - http://stpats.com.au/
---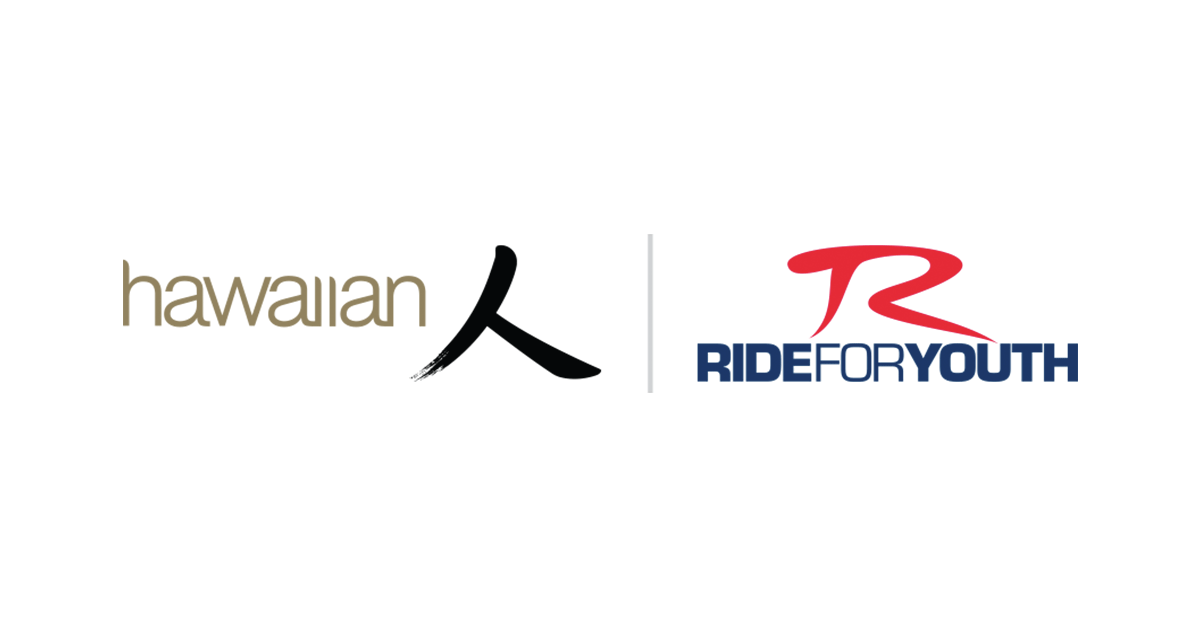 Over the first quarter of 2018, Austal supported the Hawaiian (sponsor) 'Ride for Youth' event, by sponsoring Belinda Giles, who raised nearly $10,000 on her teams' ride from Albany to Perth in March.
In 2018, the event raised a total in excess of $2.28 million in donations.
The Hawaiian Ride for Youth is Australia's premier charity event for the prevention of youth suicide and depression.
The ride is held annually over 4.5 days, with riders travelling from Albany or Geraldton to Perth over a total of more than 3000kms to raise funds and awareness for Youth Focus. While cycling through towns in WA's South West, Great Southern, Wheatbelt and Mid West the riders visit high schools to engage and inform students on issues of youth suicide, depression, anxiety and self-harm, as well as the services that Youth Focus provides.
The purpose of the Hawaiian Ride for Youth is:
To remove the stigma surrounding youth mental health
To raise essential funds to enable Youth Focus to build a more resilient community
To have fun
Although the Ride provides opportunity for personal growth and achievement, particularly for participants who do not come from a cycling background, the main objective of the Ride will always remain a charitable one.
For more information or to donate, please go to https://www.rideforyouth.com.au/
---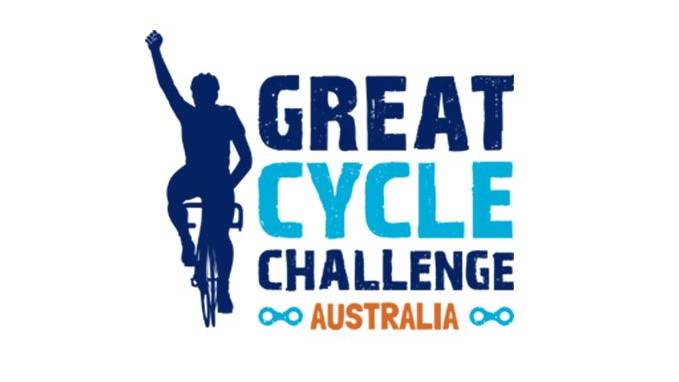 In Australia, 3 children die of cancer every week. Cancer is the largest killer of children from disease in Australia with over 600 Australian children diagnosed with cancer every year.
The Great Cycle Challenge is a national Children's Medical Research Institute (CMRI) fundraising initiative held throughout the month of October. Started in 2013, the event has grown to become one of the biggest cycling events in Australia.
42,498 riders from all States and Territories have ridden a total of 10,305,632km and raised $12,280,194 in support of research to develop better treatments and find a cure for childhood cancer. People of all ages and abilities have set themselves a personal riding goal and challenge themselves to pedal throughout October to fight kids' cancer.
AUSTAL LAND RIDERS
In 2018, a group of Austal employees are taking up the challenge and donning the Lycra for this great cause. You are welcome to join them - or sponsor them – to help reach their target of $10,000!
https://greatcyclechallenge.com.au/Teams/AustalLandRiders
You can make a donation of any amount, online, leave a personal message of support for the individual team members (links below) - and even follow their blog on the event fundraising.
Austal Giving is helping by 'matching dollar for dollar' the sponsorship raised by the Austal Land Riders by 31st October 2018
To join the Austal Land Riders, go to the team website or contact Tristan Leopold on 08 94101111.
Thank you for your support!
---