December 10, 2017
AUSTAL AND JR KYUSHU JET FERRY PROPOSE INTERNATIONAL HIGH SPEED TRIMARAN SOLUTION IN JAPAN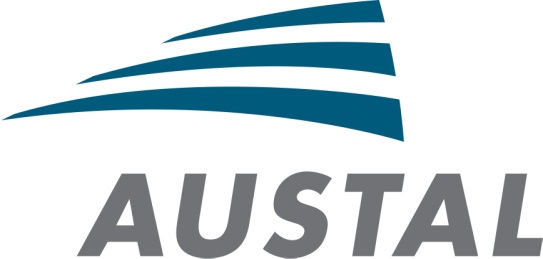 NEWS RELEASE
8 DECEMBER 2017
AUSTAL AND JR KYUSHU JET FERRY PROPOSE INTERNATIONAL HIGH SPEED TRIMARAN SOLUTION IN JAPAN
Austal (ASX:ASB) is pleased to announce the establishment of a Memorandum of Understanding (MOU) between Austal Australia and JR Kyushu Jet Ferry to develop a new high speed trimaran passenger ferry concept for JR Kyushu Jet Ferry's South Korea to Japan route.
The companies jointly announced the MOU in Fukuoka today to design and build an 80 metre trimaran based on Austal's trimaran hull form, with the interior to be developed by leading Japanese designer, Mr Eiji Mitooka of Don Design.
"This announcement caps off a great 2017 for Austal, a year in which we have had record orders for our commercial business," Austal Vice President of Sales and Marketing, Ben Marland, said.
"Following our recent contract announcement with Fred Olsen S.A. for two 117 metre trimaran ferries, we are very excited about the possibilities for this new vessel," Mr Marland said.
 "Executives from JR Kyushu Jet Ferry travelled to the UK and Spain to personally experience the difference in passenger comfort that our trimaran design offers," he said.
 "Austal is grateful for the opportunity to develop this unique new vessel for one of Japan's busiest international routes," Mr Marland said.
The MOU signifies the joining of the parties and their intention to move towards a contract for the design, manufacture and delivery of a vessel with a 500-passenger capacity and top speed of 38 knots early in 2018.
JR Kyushu Jet Ferry is part of the Kyushu Railway Company and operates daily jetfoil services between Fukuoka, Japan and Busan, South Korea.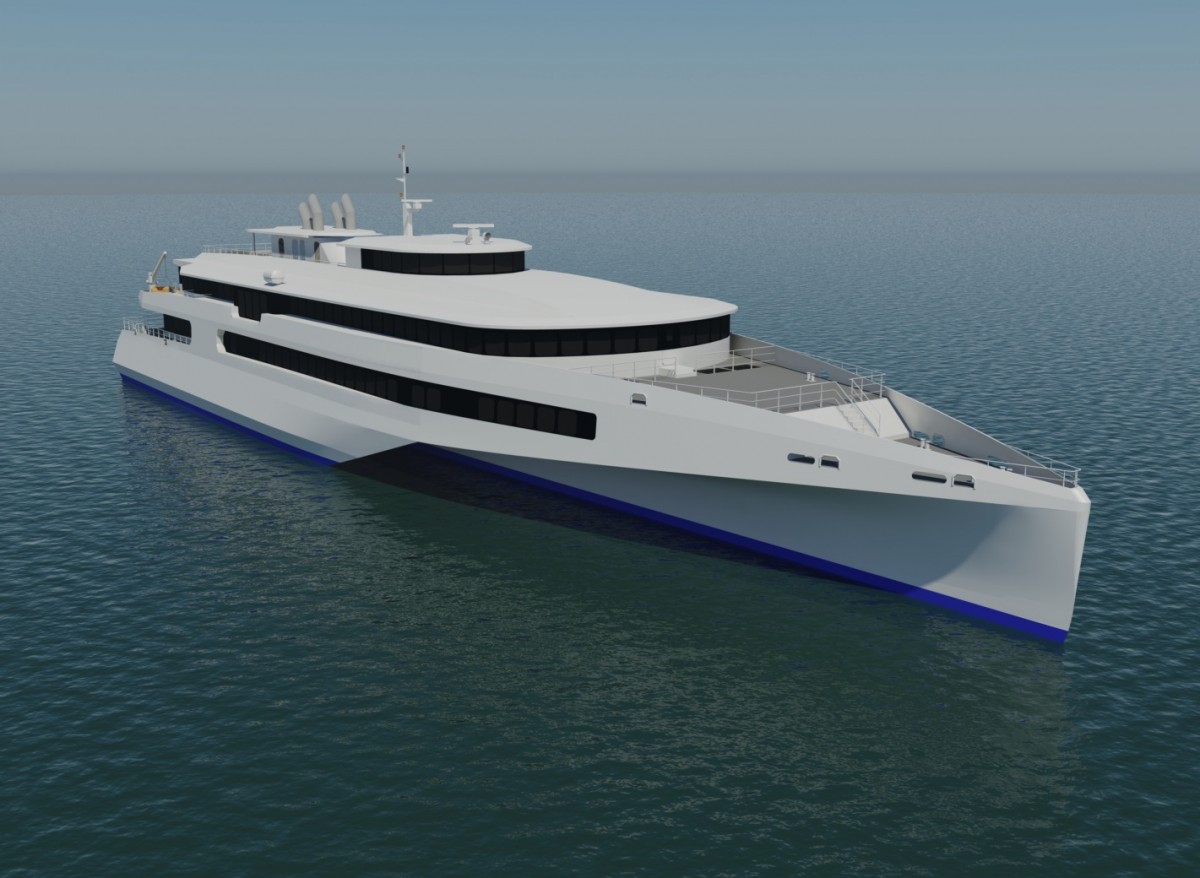 Render of the proposed 80 metre trimaran high speed passenger ferry concept for JR Kyushu Jet Ferry, announced in Japan (Image: Austal).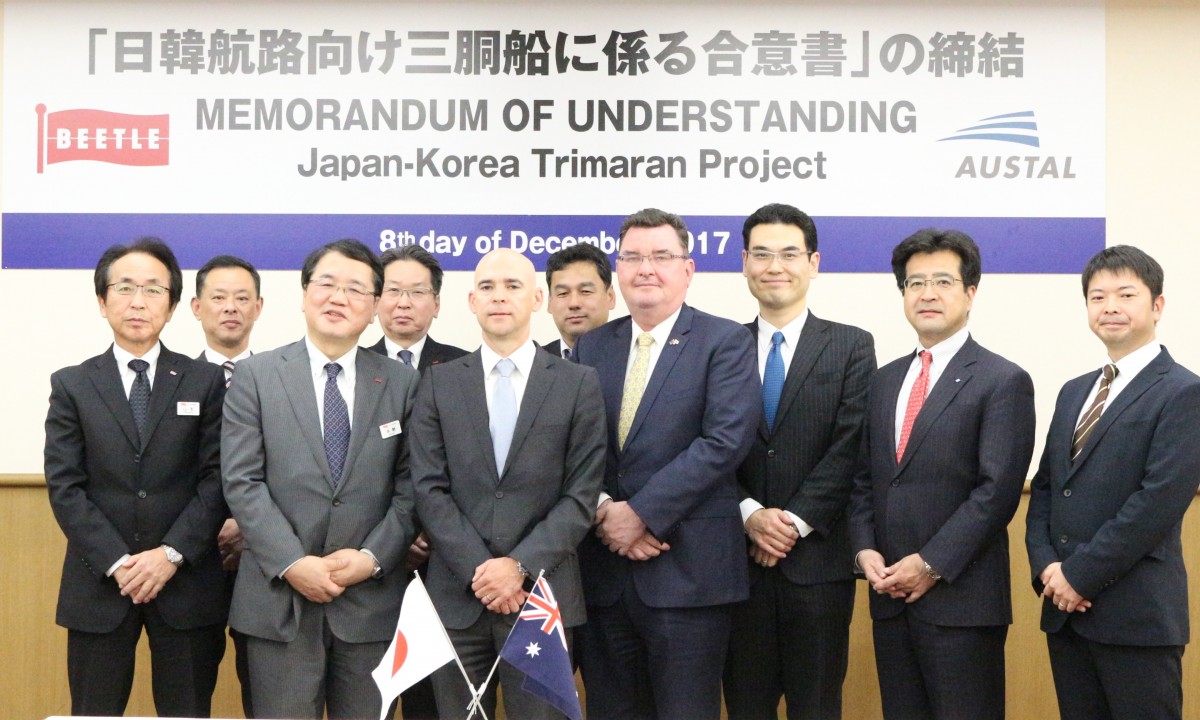 Austal Vice President of Sales and Marketing Mr Ben Marland (front row, third from left) with representatives from JR Kyusu Jet Ferry, Shintoa Corporation and Austrade at the MOU Ceremony held 8 December 2017 (Image: Austal)
Further Information:
Contact:             Ben Marland – Vice President, Sales and Marketing
Mobile:              +61 (0)437 037 186
Email:                ben.marland@austal.com
Further Information
| | |
| --- | --- |
| Contact: | Austal |
| Phone: | 61 8 9410 1111 |
| Fax: | 61 8 9410 2564 |
| Email: | media@austal.com |