Passenger Express 83 - Queen Beetle
A next generation 83 metre trimaran ferry for JR Kyushu of Japan, designed and built by Austal at its shipyard in Western Australia, the Queen Beetle was launched on 24 April 2020 and delivered on 29 September 2020. The vessel commenced services between South Korea and Japan in November 2022, following the resumption of international travel after the coronavirus pandemic.
The Austal Passenger Express 83 trimaran, with a capacity for 502 passengers and an operational speed of 37 knots is operating on JR Kyushu Jet Ferry's key strategic route between Fukuoka, Japan and Busan, South Korea. The vessel features a very high quality customised interior, developed by respected Japanese design house, Don Design Associates, led by Mr Eiji Mitooka, famous for the luxuriously appointed interiors of JR Kyushu's high-end passenger trains.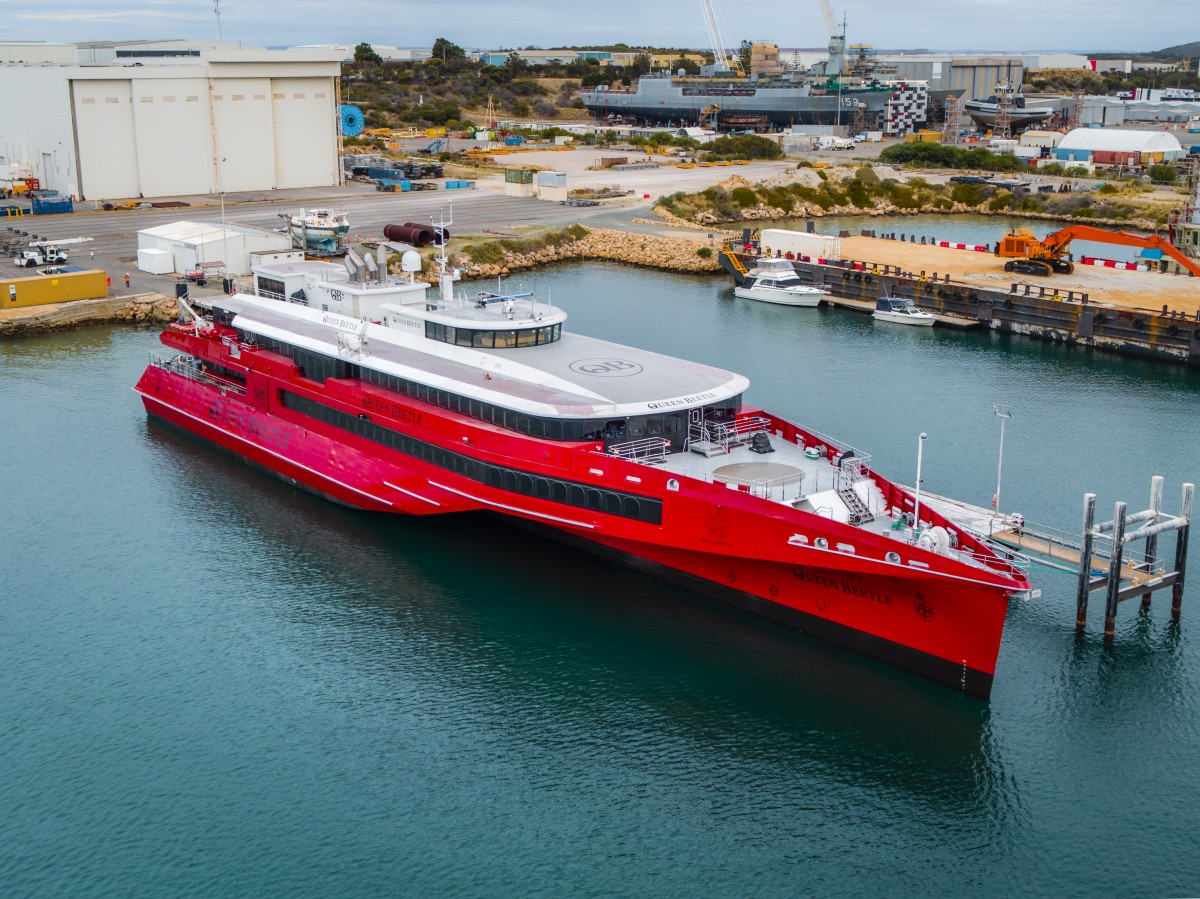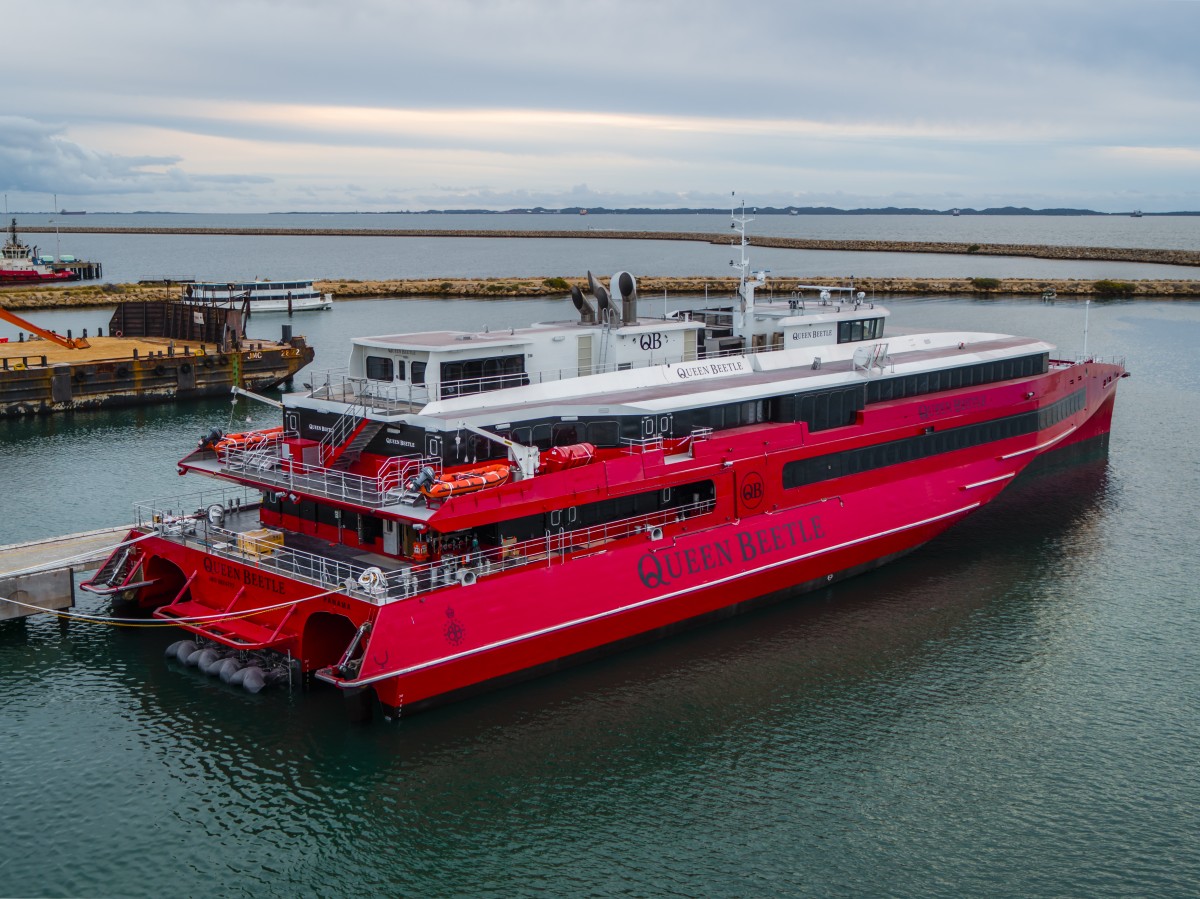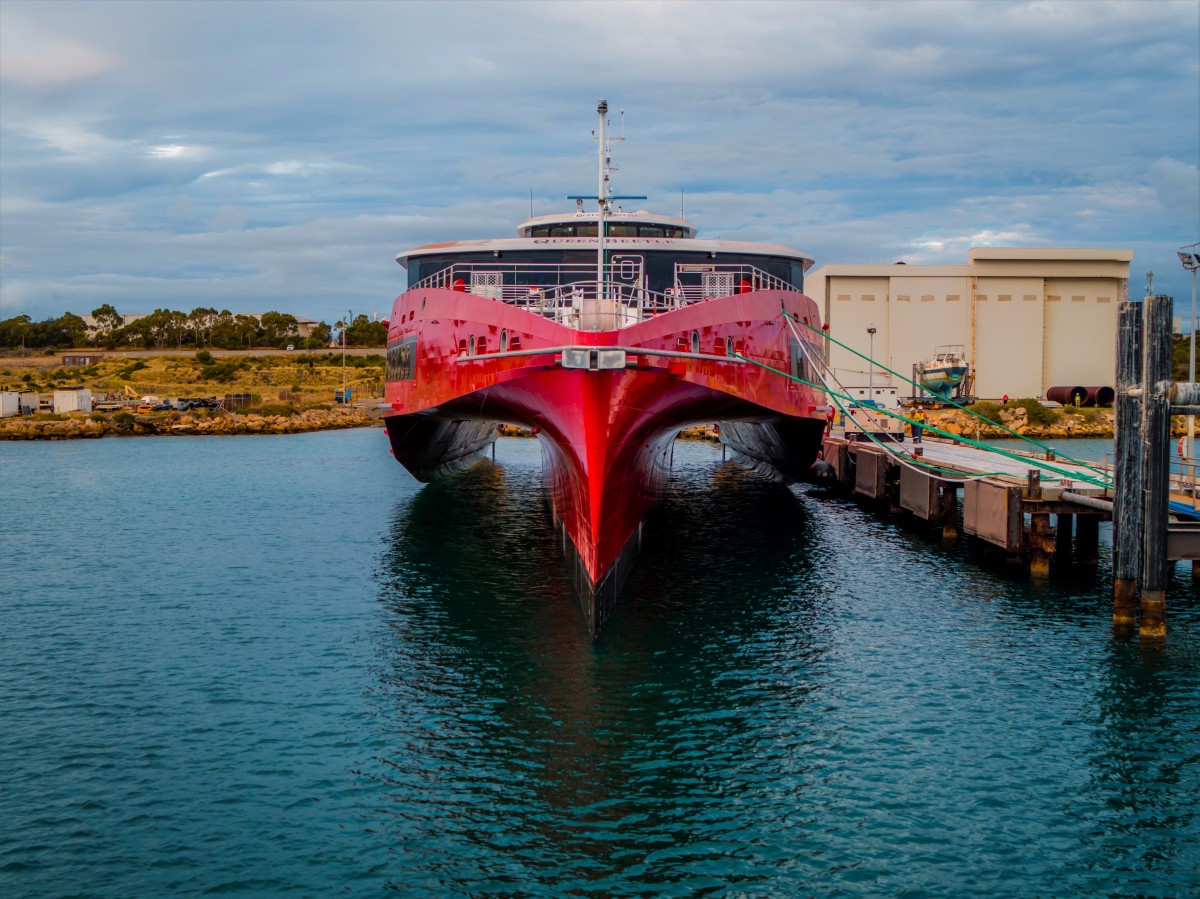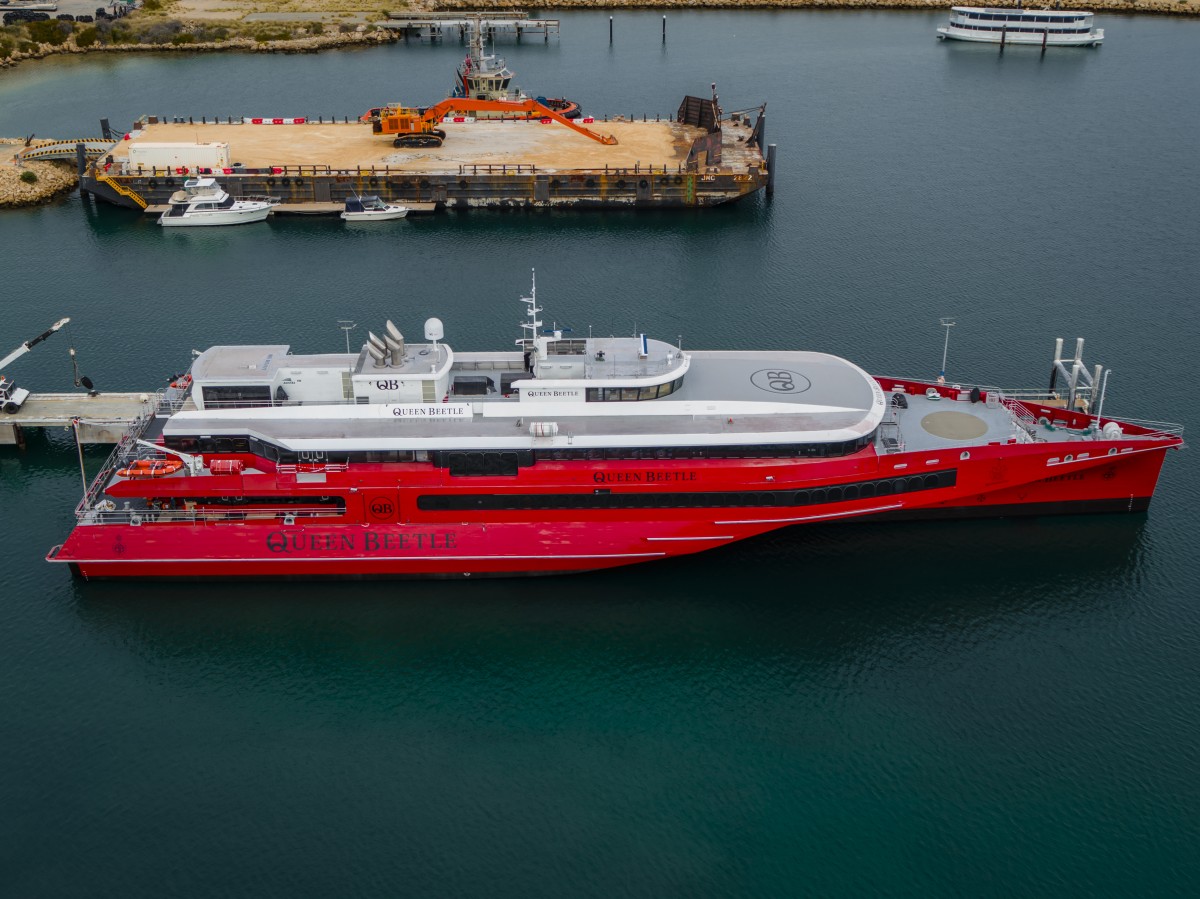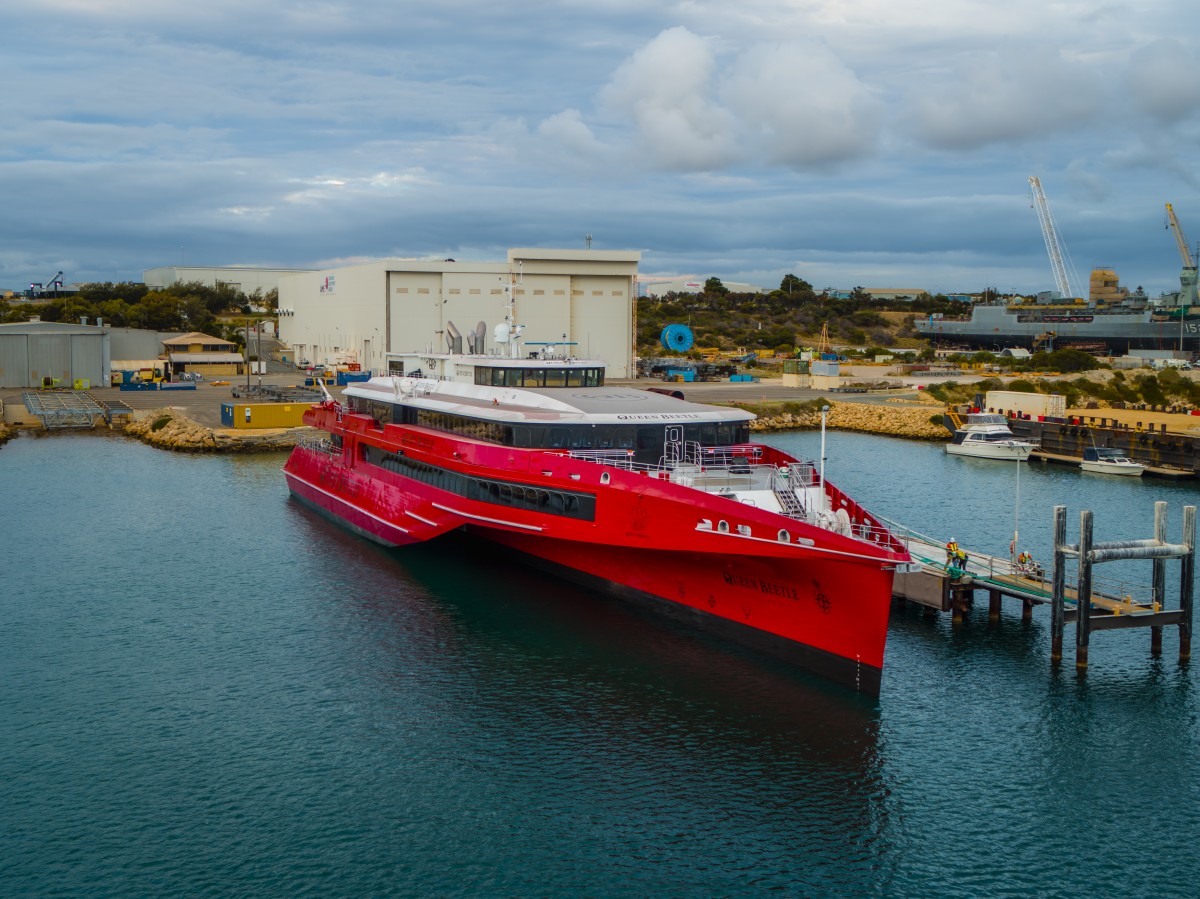 Austal Hull 396 - Queen Beetle was launched at Henderson, Western Australia on 24 April 2020 (Images: Austal)