June 2, 2021
Austal Australia launches supplier 'registration of interest' portal at Land Forces 2021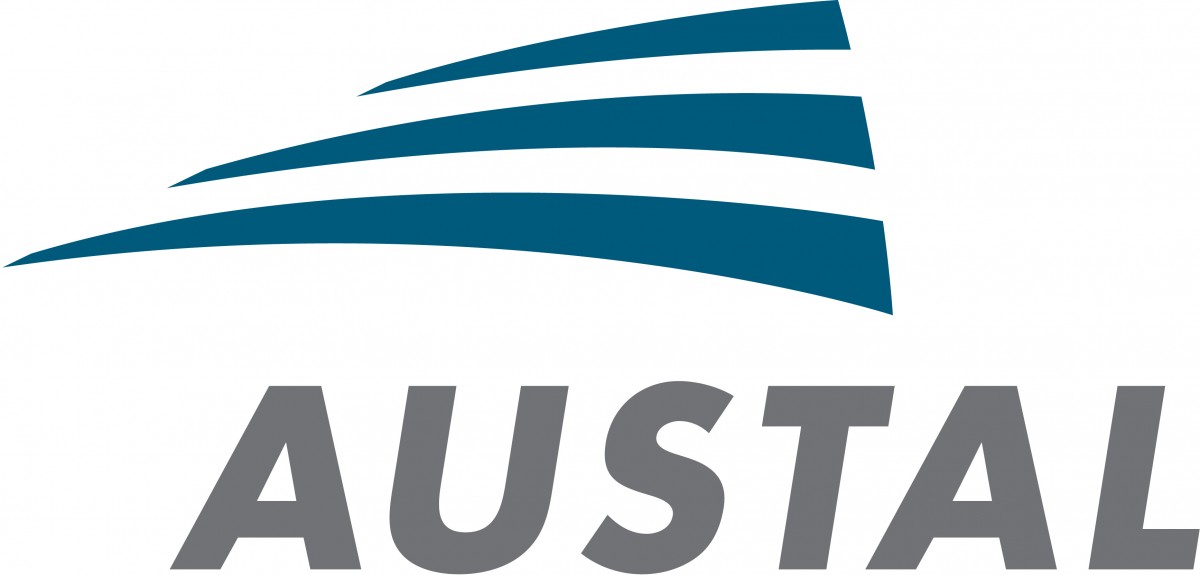 MEDIA RELEASE
2 JUNE 2021
Austal Australia launches Supplier 'Registration of Interest' Portal at Land Forces 2021
Austal Australia has launched a new supplier 'registration of interest' portal on the Austal website, during the Land Forces 2021 International Defence Exposition in Brisbane.
Located at https://australia.austal.com/supplying-austal-australia/registration, the new supplier portal allows businesses from across Australia to quickly and easily register their interest in supplying goods and services to Austal Australia, and collaborate on current projects and future opportunities, such as LAND 8710 Phase 1.
On the opening day of Land Forces 2021, Austal Australia announced its intention to submit a proposal to design, build and sustain the Australian Army's new littoral manoeuvre capability, including amphibious vehicles and independent landing craft in Australia, to be tendered under the A$800 million LAND 8710 Phase 1 Project.
The new supplier registration portal supports and complements Austal Australia's supply chain team, who are proactively engaging with businesses at Land Forces 2021 and looking at strategic sourcing opportunities.
Austal Australia's General Manager, Australian Shipyards and Head of Supply Chain, Ben Wardle said the new portal enables businesses from across Australia to highlight their capabilities and engage directly with Austal Australia's supply chain team.
"Any business, from small and medium sized enterprises (SME's) through to large public companies may register their interest in collaborating with Austal Australia, on current shipbuilding projects like the Cape and Guardian-class Patrol Boats, and on future opportunities," Mr Wardle said.
"The Austal Australia supply chain team are at Land Forces 2021 to personally engage with businesses from across Australia, to discuss their capabilities to supply a diverse range of goods and services, and assist companies register their interest online.
"Austal Australia is already working with over 1,200 businesses from around Australia on current shipbuilding projects and we look forward to adding many more over the course of Land Forces 2021; to further develop our strong Australian Industry Capability (AIC) content.
Austal Australia has established vessel manufacturing and service facilities in Henderson, Western Australia, as well as shipyards in Cairns and Brisbane, Queensland, and a dedicated service centre in Darwin, Northern Territory that are ready to support defence operations.
Austal Australia's In-Service Support team, based in Henderson, oversees the delivery of in-service support and sustainment to the Australian Border Force and Royal Australian Navy's Cape-class Patrol Boat fleets, operating throughout Northern Australia.
Directly employing almost 1,100 people in its Australian operations, Austal was Australia's first ASX-listed shipbuilder and is the nation's largest defence exporter, recently delivering two 58 metre Cape-class Patrol Boats to the Trinidad and Tobago Coast Guard.
Further information
Austal Australia is exhibiting at Land Forces 2021 International Defence Exposition on the Defence West stand #4P5 in Hall 4, Brisbane Convention and Exhibition Centre from 1 – 3 June 2021.
For further information on Austal Australia's supplier registration portal, or supplying goods and services to Austal Australia, please contact Nathan Foster, Strategic Sourcing Specialist, (available on the Defence West stand) or email suppliers@austal.com or call the supply chain team on +61 8 94101111.
Supplier's Registration Portal:
https://australia.austal.com/supplying-austal-australia/registration
Further Information
| | |
| --- | --- |
| Contact: | Austal |
| Phone: | 61 8 9410 1111 |
| Fax: | 61 8 9410 2564 |
| Email: | media@austal.com |