March 5, 2018
AUSTAL CHRISTENS TENTH EXPEDITIONARY FAST TRANSPORT THE USNS BURLINGTON (EPF10)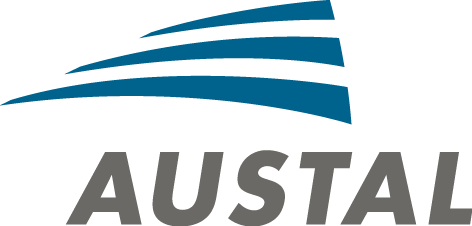 MEDIA RELEASE
5 MARCH 2018
Austal (ASX:ASB) today celebrated the christening of the tenth Expeditionary Fast Transport (T-EPF) USNS Burlington (EPF 10) with a ceremony at the company's shipbuilding facility in Mobile, Alabama. In attendance was the ship's sponsor, Mrs. Marcelle Leahy and her husband, the Honourable Patrick Leahy, US Senator (D) for Vermont.
The Austal designed and built T-EPF platform is part of a 12-vessel program under contract with the U.S. Navy, with a combined value of over US$1.9 billion.
The proceedings were addressed by Rear Admiral Dee L. Mewbourne, Commander, Military Sealift Command. "T-EPFs are operating around the world supporting maritime security operations, humanitarian assistance/disaster relief, logistics support, and multiple international and joint exercises. The Expeditionary Fast Transport class, characterized by speed, capacity, adaptability, and innovation, is part of the Navy the nation needs to support our National Defense Strategy" Mewbourne said.
"The speed and efficiency in which this highly technical and complex vessel has come together is a testament to the incredible talent of our shipbuilding professionals and operations in Mobile," David Singleton, Austal CEO said.
"The T-EPF platform is a technologically advanced, versatile vessel that can deliver troops and equipment with rapid speed and efficiency," he said.
"Nine Spearhead-class T-EPFs are already in service, and they have proven to be a credible and affordable solution to fulfilling the Military Sealift Command's requirements worldwide. 
"The US Navy's fleet expansion plan, which calls for 355 vessels, will require the expertise of companies like Austal to deliver.
"Austal has continued to increase productivity and efficiency on each vessel, ensuring the capacity and the expertise to assist the US Navy with their expansion plans using our proven low cost, versatile and technologically advanced platforms," Mr Singleton said.
USNS City of Bismarck (T-EPF 9) was the latest EPF to enter service in late 2017 and three more of the vessels are under construction at Austal's Mobile shipyard.
In addition to being the Prime contractor for the T-EPF vessels, Austal USA also designs and builds the Independence Class Littoral Combat Ship (LCS) for the US Navy.
Austal Media Contact
Contact:        Gemma Whiting - Government Relations Manager
Mobile:         +61 (0)408 982 727
Email:           gemma.whiting@austal.com
Website:       www.austal.com
About Austal
Austal is an Australian shipbuilder and global defence prime contractor which designs, constructs and sustains some of the world's most advanced commercial and defence vessels.
Austal successfully balances commercial and defence projects and celebrates 30 years of success in 2018.  Austal has designed, constructed and delivered more than 300 commercial and defence vessels for more than 100 operators in 54 countries worldwide.
Austal is Australia's largest defence exporter and the only ASX-listed shipbuilder. Austal has industry leading shipyards in Australia, the United States of America and Philippines and service centres worldwide.
Austal delivers iconic monohull, catamaran and trimaran commercial vessel platforms – including the world's largest trimaran ferry and multiple defence programs such as the Littoral Combat Ship (LCS) and Expeditionary Fast Transport (EPF) for the United States Navy. Austal has grown to become the world's largest aluminium shipbuilder.
Further Information
| | |
| --- | --- |
| Contact: | Austal |
| Phone: | 61 8 9410 1111 |
| Fax: | 61 8 9410 2564 |
| Email: | media@austal.com |