You are here
July 18, 2017
AUSTAL CONTINUES INDUSTRY ENGAGEMENT WITH QUEENSLAND BUSINESSES FOR OFFSHORE PATROL VESSEL PROJECT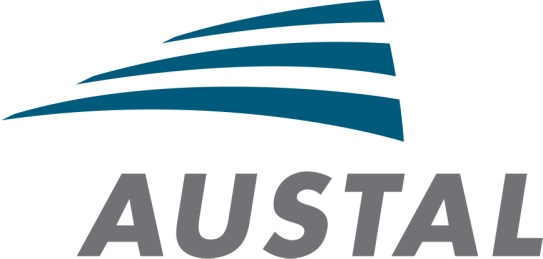 NEWS RELEASE
19 JULY 2017
AUSTAL CONTINUES INDUSTRY ENGAGEMENT WITH QUEENSLAND BUSINESSES FOR OFFSHORE PATROL VESSEL PROJECT
Austal (ASX:ASB) was today in Brisbane, Queensland continuing an industry engagement series presenting the AustalFassmer joint venture bid for the Australian Government's $3 billion Offshore Patrol Vessel (OPV) project.
Austal's Market Development Manager, Tim Speer was joined by Ross Vasta MP, Member for Bonner to outline the opportunities for Queensland defence and manufacturing companies as part of the AustalFassmer supply chain.
"We cannot succeed without a strong supply chain," Mr Speer said
"More than 1,000 Australian companies are already contributing to our supply chain and this supports work on our naval vessels for the Australian Government, the US Government and our numerous commercial projects." he said. 
"It is very important to AustalFassmer to maximize engagement with Australian industry, which means engaging as many local companies as possible, on all aspects of the project.
"The AustalFassmer joint venture is the only bid participant to commit to doing all of the OPV design work in Australia, something that gives our country a real platform for future exports. 
"Austal is Australia's largest defence exporter and armed with Fassmer's world leading design we are confident Australia can be an exporter of choice for these sorts of ships," Mr Speer said.
The OPV program will see 12 vessels built for the Royal Australian Navy, with the first two ships being built in Adelaide and the remainder in Western Australia.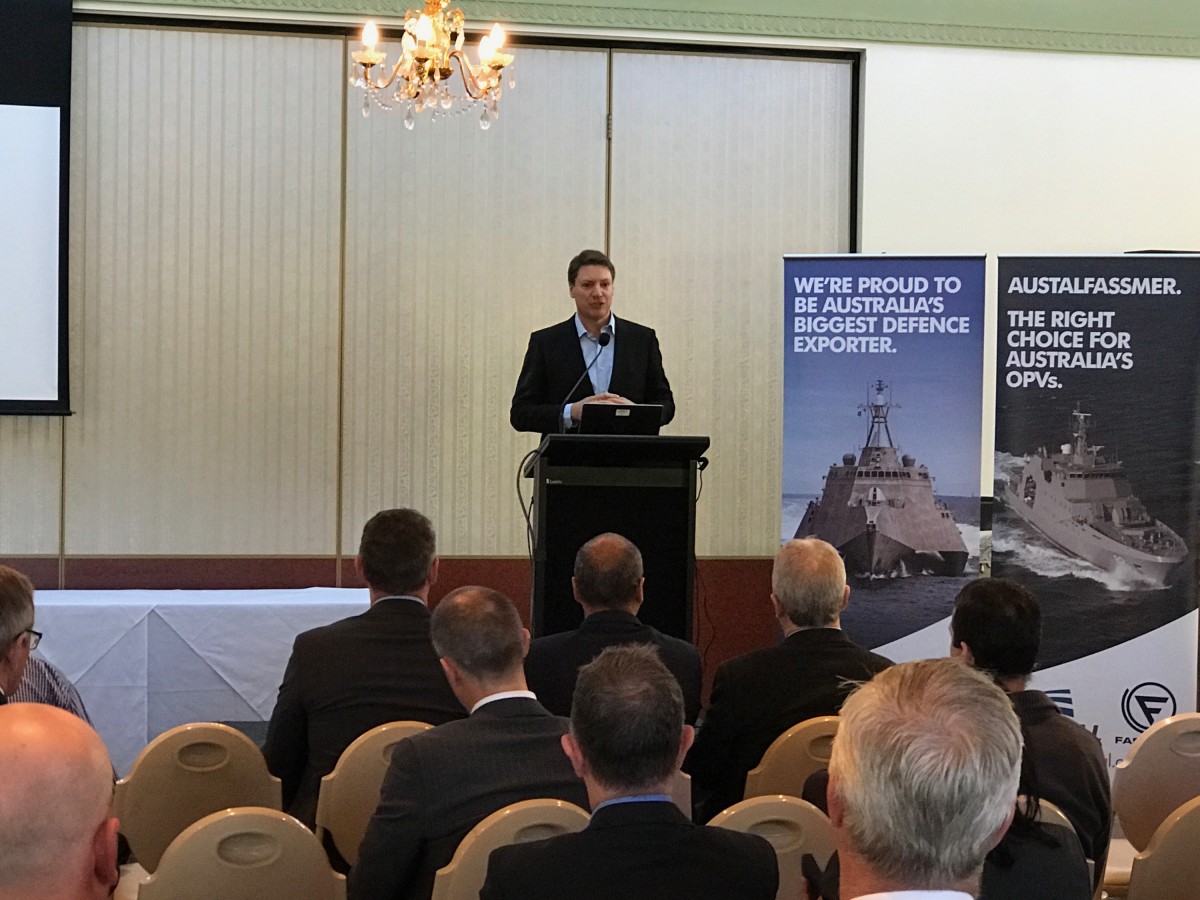 Ross Vasta MP, Member for Bonner speaking at AustalFassmer's latest OPV industry engagement forum in Brisbane, 19th July 2017.
MEDIA CONTACT
Contact:          Gemma Whiting, Austal Ltd
Phone:             +61 408 982 726
Email:                gemma.whiting@austal.com
Website:            www.austal.com