October 4, 2017
AUSTAL EXPANDS DESIGN CAPABILITY THROUGH ALLIANCE WITH INCAT CROWTHER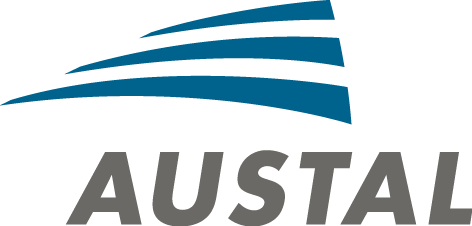 NEWS RELEASE
5 OCTOBER 2017
Austal today signed an agreement with Incat Crowther, establishing a formal strategic alliance to pursue commercial vessel opportunities in Australia and overseas.
The alliance formalises an already successful relationship that has seen five commercial vessels constructed for four operators worldwide since 2015, and another vessel which is currently under construction by Austal.
Austal is the world's largest aluminium ship builder and Australia's biggest defence exporter having built, or in the process of building, more than 300 vessels for 100 customers in 44 countries. Incat Crowther is an Export Award winning Australian-based naval architecture firm established in 2005. Over 450 vessels built to the company's designs are operating in more than 20 countries worldwide.
Meeting at PACIFIC 2017 in Sydney to sign the agreement Austal Chief Executive Officer, David Singleton and Incat Crowther Managing Director, Brett Crowther spoke about the companies' successful collaboration and contribution to Australia's sovereign shipbuilding industry.
"Between Austal and Incat Crowther, Australia leads the international market in high speed, aluminium vessels." Austal CEO, David Singleton said.
"With complimentary capabilities in vessel design and construction, our collaboration further supports Australia's competiveness in the international market. Austal believes that formalising this relationship can deliver more vessels for construction into our shipyards," Mr Singleton said.
Austal Australia and Incat Crowther will work together to pursue projects that include Large Crew Transfer Vessels (LCTVs) servicing offshore installations, high-speed passenger ferries and other passenger-only 'National Standard for Commercial Vessels' (NSCV) craft in Australia and overseas markets, excluding the USA and mainland China.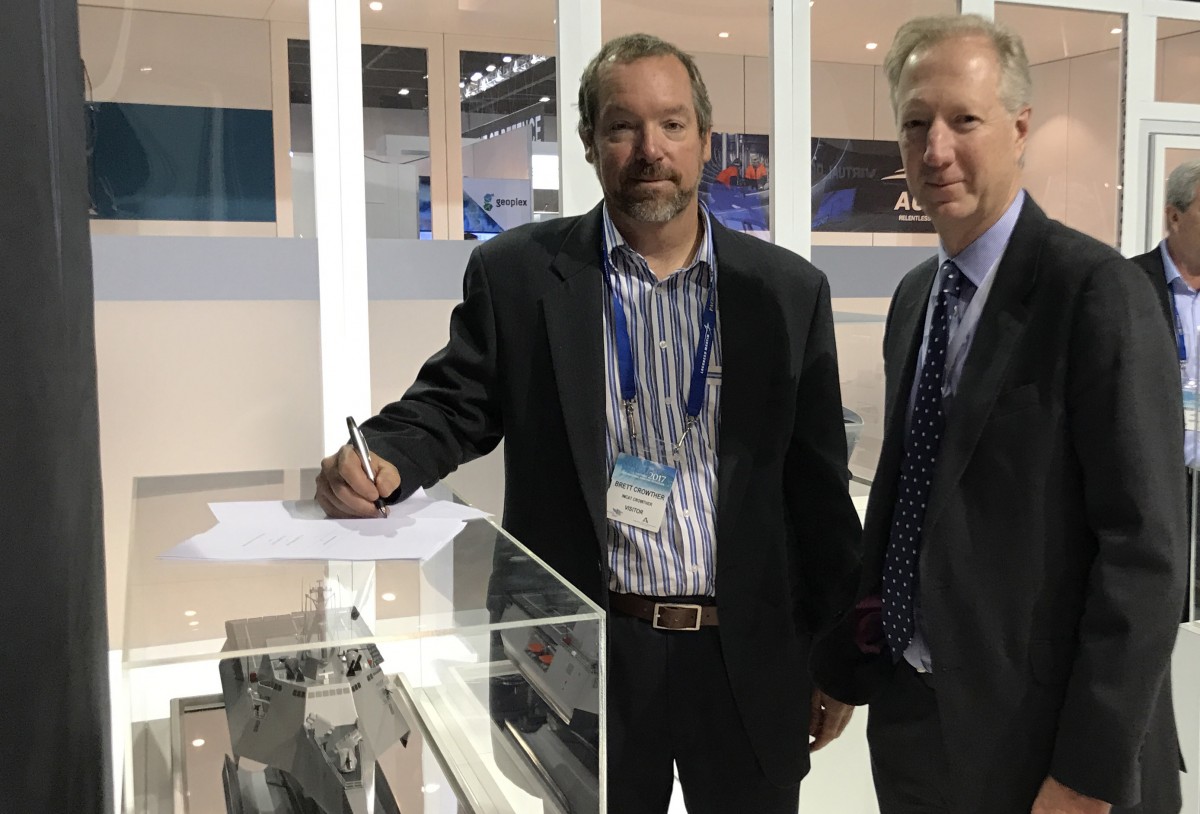 Austal CEO David Singleton with Incat Crowther Managing Director Brett Crowther announcing the companies' strategic alliance at PACIFIC 2017 in Sydney (Image: Austal)
Further Information:
Contact:                 Gemma Whiting
Mobile:                  +61 (0)408 982 726
Email:                     ben.marland@austal.com
Website:                www.austal.com
About Austal
Austal is the Australian shipbuilder, global defence prime contractor and maritime technology partner of choice, designing, constructing and sustaining the world's most advanced commercial and defence vessels.
Successfully balancing commercial and defence projects, Austal celebrates 30 years of success in 2018, and has delivered and continues to construct more than 300 commercial and defence vessels for more than 100 operators in 54 countries worldwide.
Austal is Australia's largest defence exporter and only ASX-listed shipbuilder, with industry leading shipyards in Australia, the United States of America and Philippines – and service centres worldwide.
Delivering iconic monohull, catamaran and trimaran commercial vessel platforms – including the world's largest trimaran ferry and multiple defence programs such as the Littoral Combat Ship (LCS) and Expeditionary Fast Transport (EPF) for the United States Navy - Austal has grown to become the world's largest aluminium shipbuilder.
With relentless determination, Austal continues to pursue and win commercial and defence projects throughout the world, playing a leadership role in developing Australia's sovereign shipbuilding capability.
Further Information
| | |
| --- | --- |
| Contact: | Austal |
| Phone: | 61 8 9410 1111 |
| Fax: | 61 8 9410 2564 |
| Email: | media@austal.com |