April 26, 2012
Austal Joint High Speed Vessel USNS Spearhead (JHSV 1) completes Builder's Sea Trials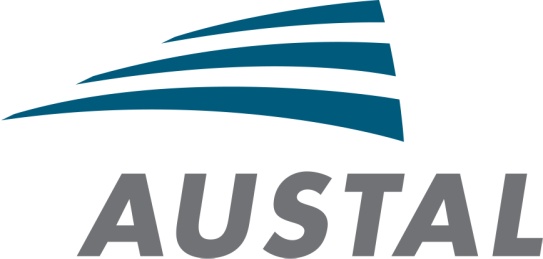 USNS Spearhead (JHSV 1), the innovative high-speed catamaran transport ship under construction by shipbuilder Austal in Mobile, Alabama, successfully completed Builder's Sea Trials (BST) on April 19 in the Gulf of Mexico. The trials encompassed over 50 demonstration events that enabled the shipbuilder to rigorously test the ship and all of its systems in preparation for final inspection by the United States Navy before delivery.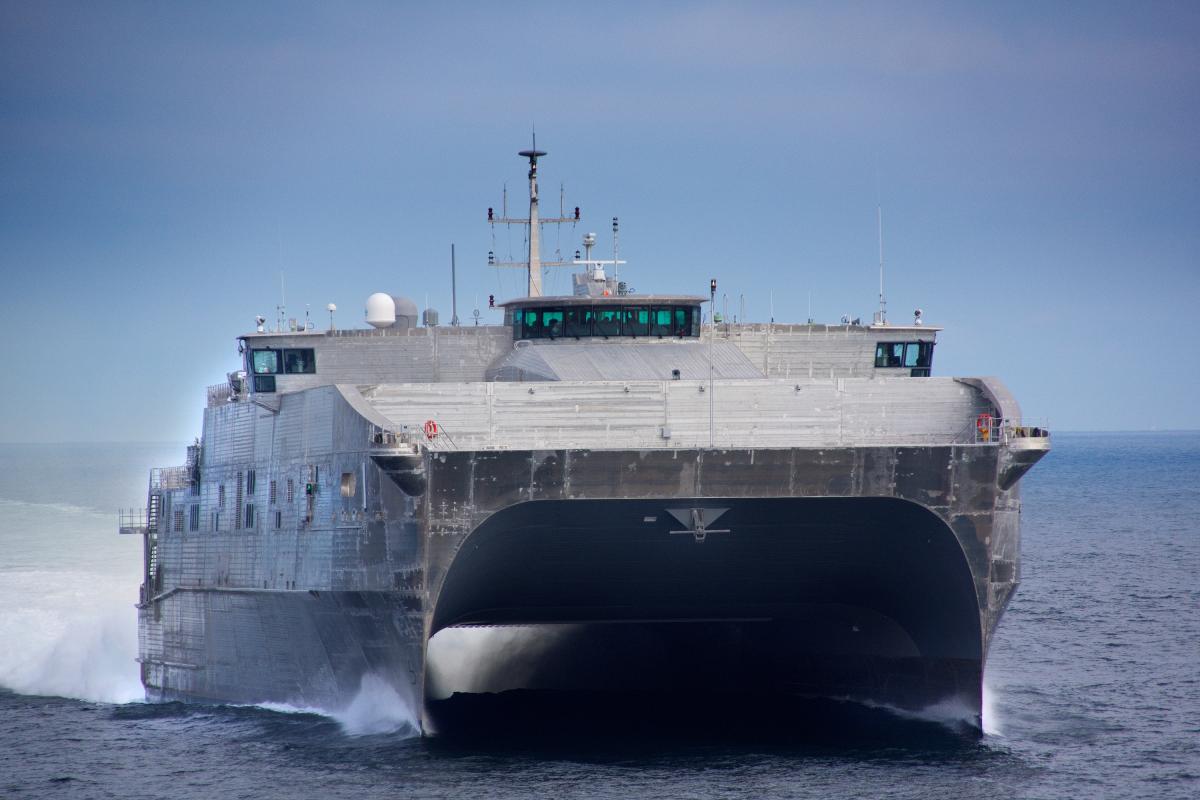 Notable achievements during the trials included a demonstration of major systems along with first-of-class standardization and maneuverability trials, reaching a top speed in excess of 35 knots.
A series of high-speed ahead and astern maneuvers in the Gulf of Mexico demonstrated the effectiveness of the ship's four steerable waterjets. In the course of repeated high-speed turns the ship demonstrated the stability and agility of the catamaran hullform, with the JHSV exhibiting virtually no heeling motions throughout the radical turns.
Upon returning from the full-power trial, Joe Rella, President and Chief Operating Officer of Austal USA, remarked: "The successful first run trials for this prototype vessel validates the quality and reliability of Austal's shipbuilding know-how. I have never witnessed a more problem-free Builder's Sea Trial than USNS Spearhead's. The global Austal organization successfully participated in the design, procurement, and production of this ship with a great outcome, all being accomplished while locally, Austal USA continues to hire new workers and expand our facilities. This is a telltale sign of the dedication of our team of shipbuilding professionals."
Austal's US facility is a full-service shipyard offering design, construction and high-speed vessel service and repair. As Austal continues to expand its service and repair capabilities, the company is well positioned for new business with engineering, test and trials capabilities, and a new waterfront facility all co-located on the Mobile Bay waterfront.
Austal is currently under contract with the U.S. Navy to build nine 103-metre JHSVs under a 10-ship, US$1.6 billion contract and five 127-metre Independence-variant Littoral Combat Ship (LCS) class vessels, four of which are a part of a 10-ship, US$3.5 billion contract.
For the LCS and JHSV programs, Austal, as prime contractor, is teamed with General Dynamics Advanced Information Systems, a business unit of General Dynamics. As the ship systems integrator, General Dynamics is responsible for the design, integration and testing of the ship's electronic systems including the combat system, networks, and seaframe control. General Dynamics' proven open architecture approach allows for affordable and efficient capability growth as technologies develop.
Austal has grown into one of southern Alabama's largest employers with over 2,800 employees on staff hailing from the Mobile Area, Mississippi, Florida, and beyond. Under the current workload, Austal expects to employ over 4,000 Americans by the end of 2013, and will be ready to help the U.S. Navy meet any national security contingency ahead.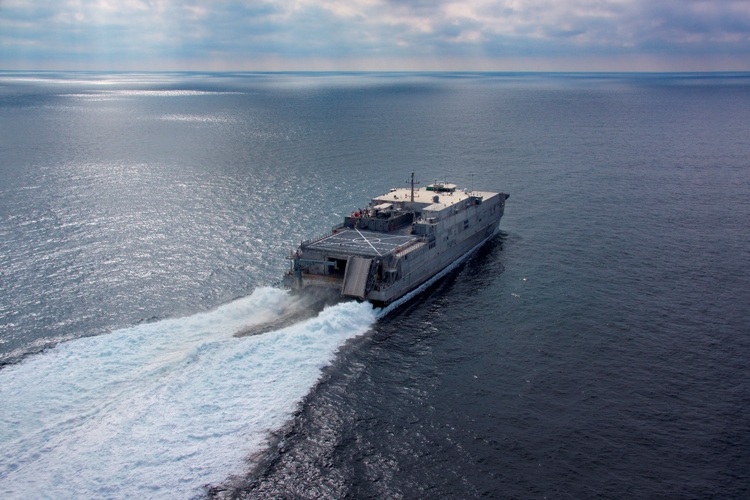 Further Information
| | |
| --- | --- |
| Contact: | Austal |
| Phone: | 61 8 9410 1111 |
| Fax: | 61 8 9410 2564 |
| Email: | media@austal.com |