You are here
May 14, 2017
AUSTAL NAVAL DESIGN TEAM PASSES THE CENTURY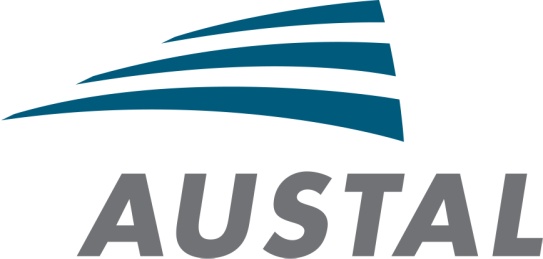 News Release
15 May 2017
AUSTAL NAVAL DESIGN TEAM PASSES THE CENTURY
Austal (ASX:ASB) has welcomed Minister for Employment, Senator the Hon. Michaelia Cash, to a ceremony recognising the company's milestone of employing over 100 people in its world-renowned naval design team.
Minister Cash toured Austal's Henderson facilities to see firsthand how Austal is contributing to Australian capability in the shipbuilding industry, especially with respect to exports.
Austal Chief Executive Officer David Singleton said the company is realising its commitment to make Australia a world leader in shipbuilding design and construction.
 "Austal is delivering a national industry, led by an internationally competitive, successful Australian shipbuilder who can deliver customised detailed designs completed by Australians in Australia," Mr Singleton said.
"Austal has always been export focused, it has underpinned this company for the last 30 years and it is what we will do if successful in the Offshore Patrol Vessel and Frigate Programs," he said.
"Our increasing design capability – the largest in Australia - will offer more opportunities in Australia for local workforce and for our Australian suppliers," Mr Singleton said.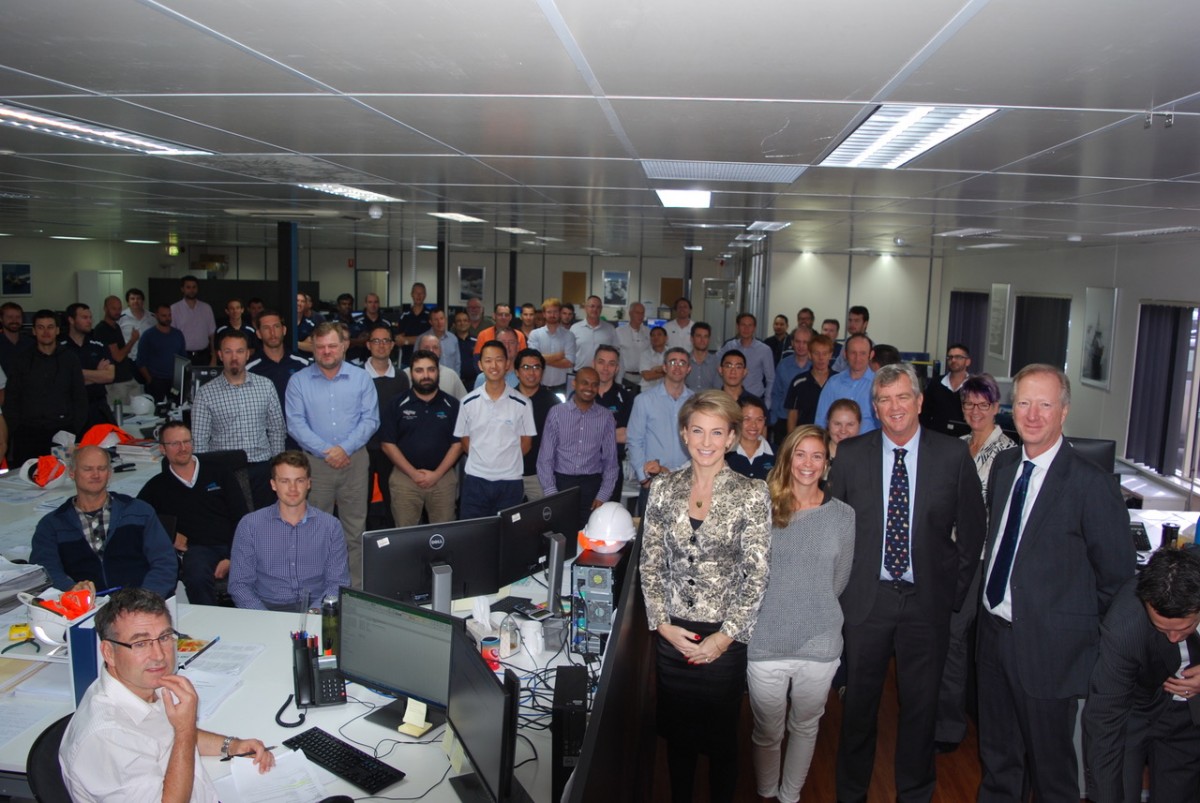 Minister Cash with David Singleton, CEO and Gordon Blaauw, Head of Design and Abby Krause (100th Designer) with Austal's 100+ Design team.
From left to right: Abby Krause, Design Draftperson (100th Designer), Minister Cash and David Singleton, CEO, Austal