You are here
October 13, 2016
Austal Welcomes News Of Independence Variant Littoral Combat Ship (LCS4) Arrival Into US 7th Fleet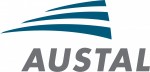 Austal Limited (ASX:ASB) has welcomed news of USS Coronado (LCS 4), an Independence variant Littoral Combat Ship (LCS) designed and constructed by Austal, entering the US 7th Fleet area of responsibility (AOR) last week.
The forward deployment of USS Coronado is the first overseas deployment by an Independence variant LCS, designed by the same Australian team bidding to deliver the Commonwealth of Australia's Offshore Patrol Vessel (OPV) program.
Outfitted with a surface warfare (SUW) mission package, Coronado is also the first forward-deployed LCS with an over-the-horizon missile system, comprising four Harpoon Block 1C missiles and associated launching equipment. This follows the successful demonstration and launch of one Harpoon missile during the Rim of the Pacific (RIMPAC2016) exercise in Hawaii in July 2016. Video of the missile launch is available here: https://youtu.be/yI5m-KcmYyI.
The Coronado is also equipped with two MQ-8B Fire Scout unmanned aerial vehicles and an MH-60S Seahawk helicopter; the first time an MH-60 has been onboard an LCS in Southeast Asia.
Coronado was the second LCS constructed by Austal in Mobile, Alabama for the US Navy under a ten vessel contract awarded in 2010, worth over US$3.5 billion. Austal has since delivered a further two Independence variant LCS - USS Jackson (LCS 6) and USS Montgomery (LCS 8) - and currently has five vessels (LCS 10, 12, 14, 16 and 18) under construction. An additional three LCS (20, 22 and 24) have been ordered by the US Navy, whilst LCS 26, the future USS Mobile, is funded – taking Austal's LCS order book through to CY2021.  
Austal Chief Executive Officer David Singleton commented "It is genuinely very exciting to see the Independence variant LCS, designed by Austal's Australian design team, forward deployed to the Western Pacific. We look forward to seeing more of this unique vessel, which boasts a larger flight deck and greater fuel capacity than the Freedom variant LCS, providing enhanced operational capabilities to the US 7th Fleet."
The US Navy has announced that Coronado will participate in exercises and engagements throughout South and Southeast Asia and beyond, with Capt. H. B. Le, Commodore, Destroyer Squadron 7 saying "The LCS platform is well suited for this region and provides a unique opportunity for our partner and allied nations to operate alongside one of our Navy's newest and most advanced platforms."
Fast, agile and mission-focused, the 127 metre Independence variant Littoral Combat Ship is designed to operate in near-shore environments and employ modular mission packages that can be configured for surface warfare, mine countermeasures or anti-submarine warfare. The all-aluminium, trimaran-hull vessel has a top speed of 40 knots and offers enhanced seakeeping and superior fuel economy.
 - ENDS -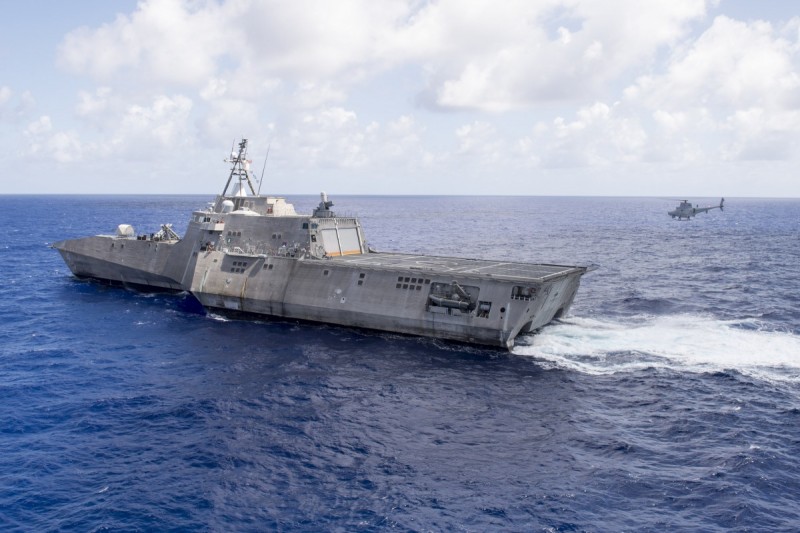 One of US Navy's Helicopter Combatant Squadron 23's MQ-8B Fire Scouts (UAV) prepares to land aboard littoral combat ship USS Coronado (LCS 4). (U.S. Navy photo by Petty Officer Second Class Michaela Garrison/Released)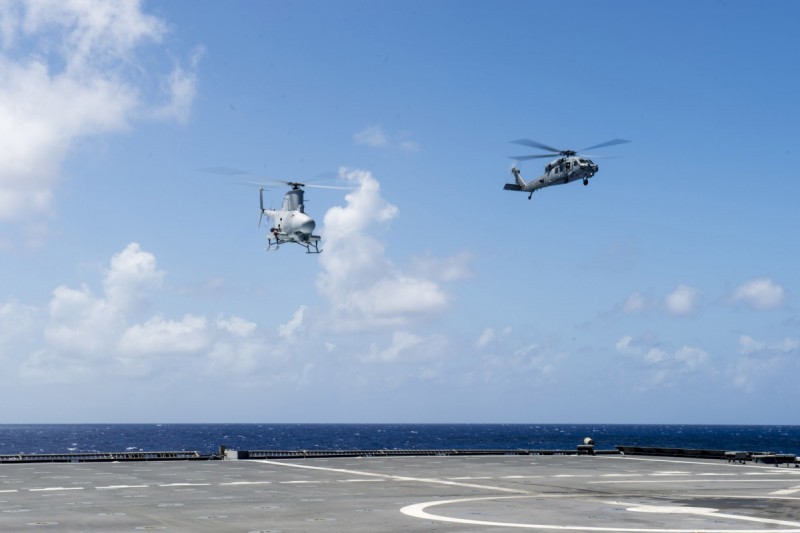 One of US Navy's Helicopter Combatant Squadron 23's MQ-8B Fire Scouts (UAV) and their MH-60S helicopter hover side-by-side before landing aboard littoral combat ship USS Coronado (LCS 4). (U.S. Navy photo by Petty Officer Second Class Michaela Garrison/Released)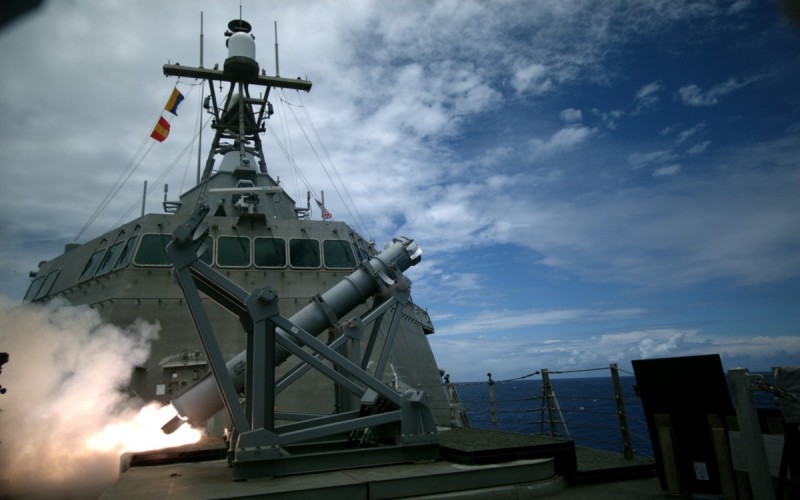 USS Coronado (LCS 4) launches the first over-the-horizon missile engagement using a Harpoon Block 1C missile during RIMPAC 2016. (U.S. Navy photo by Lt. Bryce Hadley/Released)

About Austal
Austal is a global defence prime contractor and a designer and manufacturer of defence and commercial ships. For more than 27 years Austal has been a leader in the design, construction and maintenance of revolutionary ships for governments, navies and ferry operators around the world. More than 255 vessels have been delivered in that time.
Ships
Defence vessels designed and built by Austal include multi-mission combatants, such as the Littoral Combat Ship (LCS) for the United States Navy and military high speed vessels for transport and humanitarian relief, such as the Expeditionary Fast Transport (EPF) ships for the U.S. Navy and High Speed Support Vessel (HSSV) for the Royal Navy of Oman. Austal also designs, constructs, integrates and maintains an extensive range of patrol and auxiliary vessels for government agencies globally, including the Cape Class Patrol Boat Program for Australian Border Force. Defence vessels are designed and constructed in Mobile, Alabama and in Henderson, Western Australia.
Austal has been at the forefront of the high speed ferry market since the early days of the industry. Our market leading designs of high performance aluminium vessels have long been at the heart of Austal's research and development. Today, commercial ship construction is centred on our shipyard in Balamban, Philippines.
Systems
Austal has expertise in integrating complex systems into its ships, including ride control, ship management, and communication, sensors and weapon systems.
Support
Austal provides a wide range of support services, including through life support, integrated logistics support, vessel sustainment and systems support. These services are delivered through our global support network in the USA, Australia, Asia, and the Middle East together with partner shipyards worldwide.