You are here
July 12, 2017
AUSTAL ENGAGES REGIONAL AUSTRALIA FOR $89 BILLION NAVAL SHIPBUILDING PROGRAM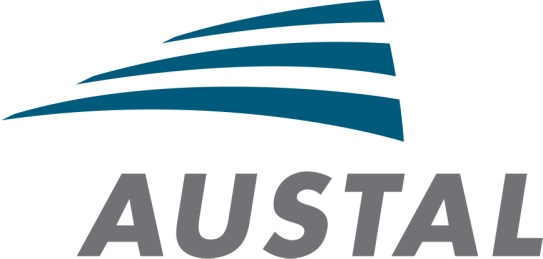 NEWS RELEASE
12 JULY 2017
AUSTAL ENGAGES REGIONAL AUSTRALIA FOR $89 BILLION NAVAL SHIPBUILDING PROGRAM
Austal Australia today was in Bendigo, Victoria, joined by Senator Bridget McKenzie to engage local companies on supplier opportunities in the region.
Austal's Vice President Defence, Davyd Thomas AO CSC, who was in Bendigo to host supplier engagement forums for the company's joint bid with ship designer Fassmer for the $3 billion Offshore Patrol Vessel (OPV) program, said that Austal is committed to increasing the Australian Industry Content.
"With the Government's national shipbuilding plan there is $89 billion being invested to deliver the next generation of the Royal Australian Navy's fleet," Mr Thomas said.
"Austal wants to see Australian industry benefit as much as possible from this investment, both through more local jobs and increased capability for local companies," he said.
"This is a national endeavor and there are opportunities in every part of Australia, including the regions, to be part of Austal's global supply chain.   "As the country's largest defence exporter we look forward to working with Bendigo companies as we continue to grow our operations in Australia and overseas," Mr Thomas said.
The OPV program will see 12 vessels built for the Royal Australian Navy, with the first two boats being made in Adelaide and the remainder in Western Australia.
Senator Bridget McKenzie with Austal Vice President - Defence, Davyd Thomas AO CSC, at the AustalFassmer OPV Industry Engagement Forum in Bendigo, Victoria. (Photo: Austal)
Media Contact:
Contact:               Gemma Whiting, Austal Ltd
Phone:                 +61 408 982 726
Email:                   gemma.whiting@austal.com