You are here
July 20, 2017
AUSTALFASSMER OUTLINES OPPORTUNITIES FOR TASMANIAN COMPANIES TO PARTNER IN AUSTRALIA'S OFFSHORE PATROL VESSEL PROJECT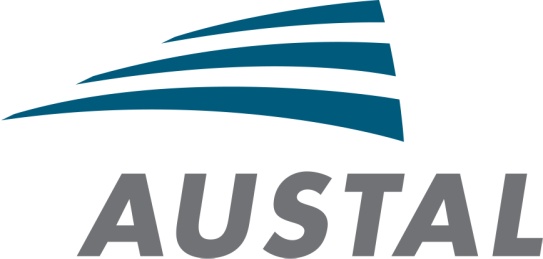 NEWS RELEASE
21 JULY 2017
AUSTALFASSMER OUTLINES OPPORTUNITIES FOR TASMANIAN COMPANIES TO PARTNER IN AUSTRALIA'S OFFSHORE PATROL VESSEL PROJECT
Today AustalFassmer's supply chain team joined Senator the Hon. Stephen Parry in Hobart to discuss defence industry opportunities in Tasmania.
AustalFassmer hosted an industry engagement forum to outline supply chain opportunities with the joint venture's bid for the Australian Government's $3 billion Offshore Patrol Vessel (OPV) project.
"Tasmania, which is home to one of only three active shipyards in Australia, is already a significant presence in our industry," Austal's Market Development Manager, Tim Speer said.
"Austal is very proud to already have significant engagement in Tasmania through our sponsorship of the Australian Maritime College in Launceston and through a number of our suppliers including CBG Systems, Liferaft Systems Australia and Muir Engineering," Mr Speer said.
"There is still room to grow and Austal is looking forward to working with local companies to increase our Australian content where possible," he said.
"The AustalFassmer joint venture is committed to maximising Australian industry content and we are the only OPV bidder conducting all of the detailed design work and procurement for the program in Australia.
"As Australia's largest defence exporter, Austal is working together with Fassmer to ensure that Australian industry benefits as much as possible from the OPV design." Mr Speer said.
The OPV project will see 12 vessels built for the Royal Australian Navy, with the first two ships being built in Adelaide and the remainder in Western Australia.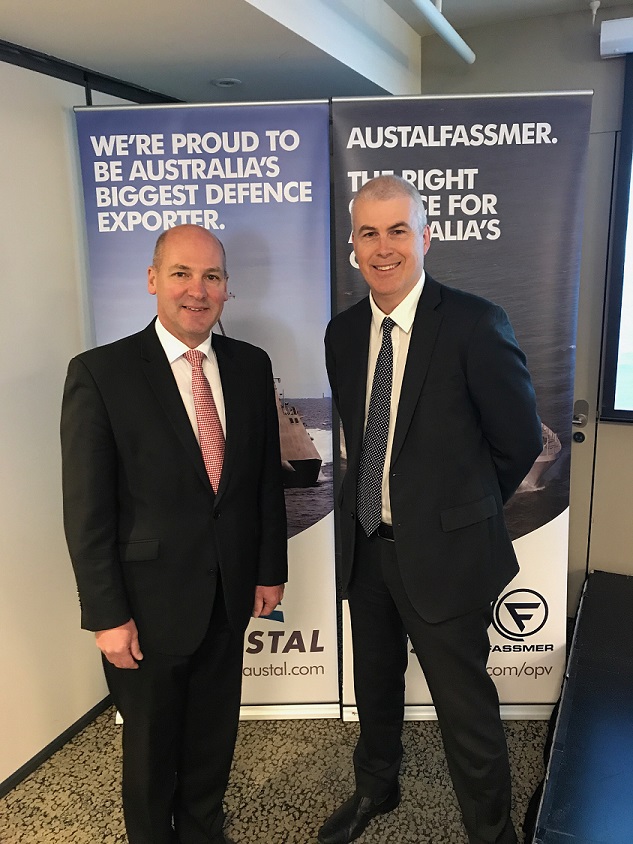 Senator the Hon Stephen Parry, Senator for Tasmania with AustalFassmer OPV Capture Manager, Mr Tim Speer at the AustalFassmer OPV Industry Engagement Forum in Hobart, 21st July 2017.
MEDIA CONTACT
Contact:          Gemma Whiting, Austal Ltd
Phone:            +61 408 982 726
Email:              gemma.whiting@austal.com